I purchased a 5 gallon drum of rust remover from www.safestrustremover.com. I wanted to test it out before I set up an area in the garage to do it full time.
I found some parts that had varying amounts of rust and set up some small containers to test with.
The very bottom edge of the steering column sleeve had some thick scaling rust on it. I cut the top off of a water bottle and filled the bottom with rust remover and let the sleeve sit in there overnight. Here's the before and after pictures: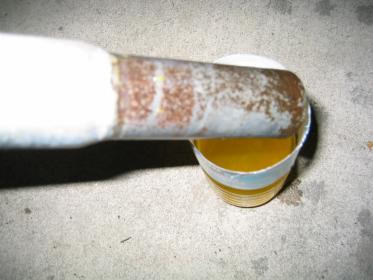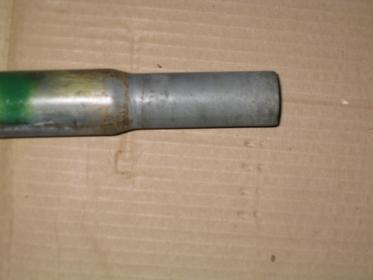 Here's some before and after pictures of one of the headlight actuator support brackets: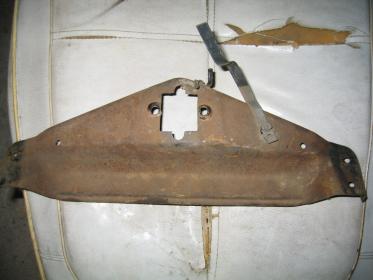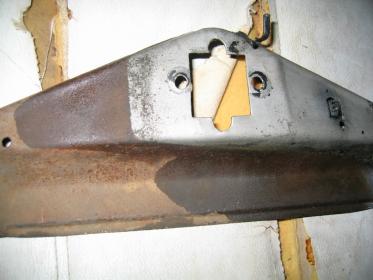 This picture shows more of the bracket above and the other bracket waiting for it's turn.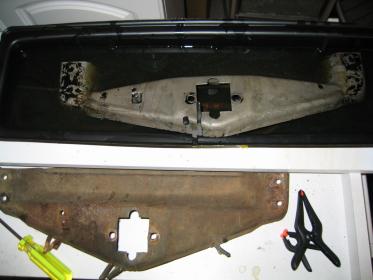 I received an A/C compressor yesterday and tossed it in the bath.

This is the result of about 12 hours in SafestRustRemover.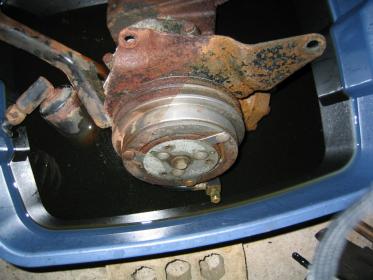 It will need more, but I'm just trying to get the bolts to turn at this point.
I let the compressor sit too long. So, I'll need to soak it again. There's only a light surface rust on it. So, I expect it will almost wash off with this stuff.