They'll look good when done. But it's a lot of extra work.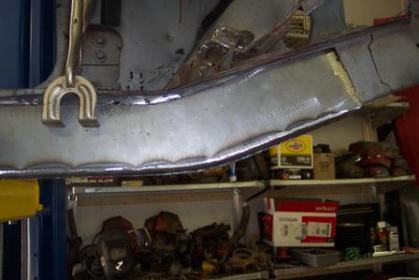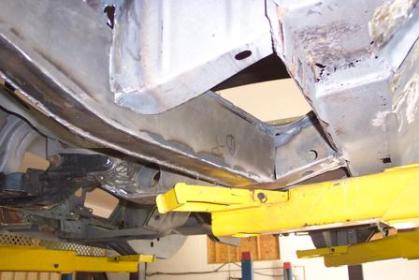 The rear frame rails are checked for fit.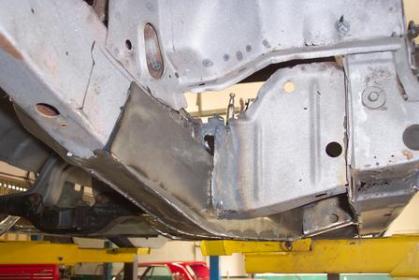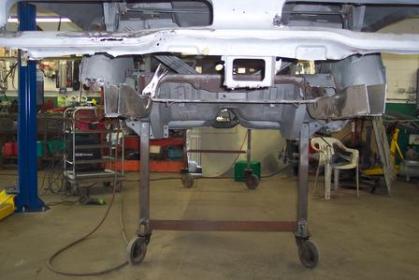 Driver side rear frame rail Hey! That's my floor pan over there.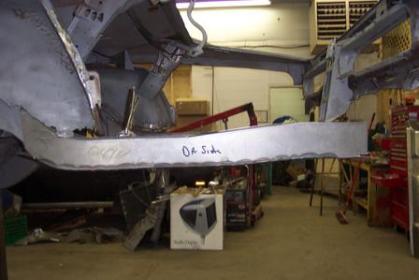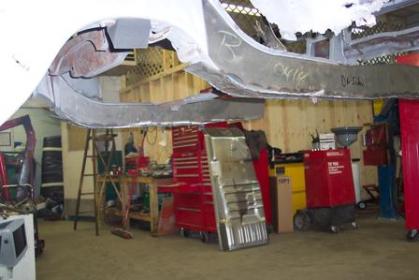 Passenger side rear frame rail Again.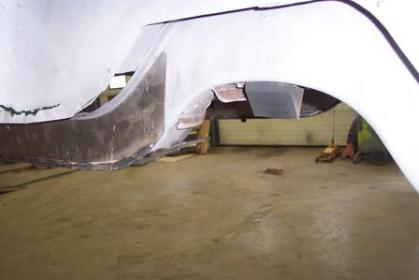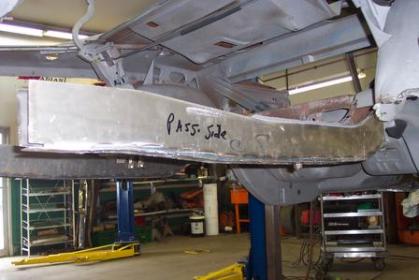 Ooohhhh! But it's just a test fit for now.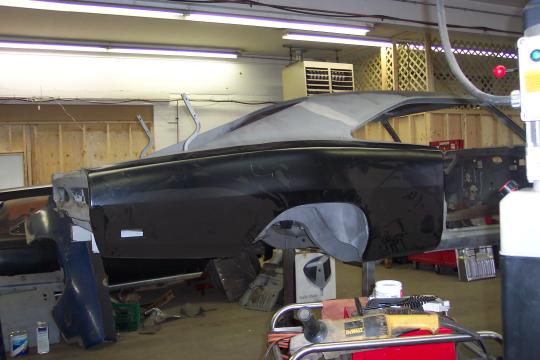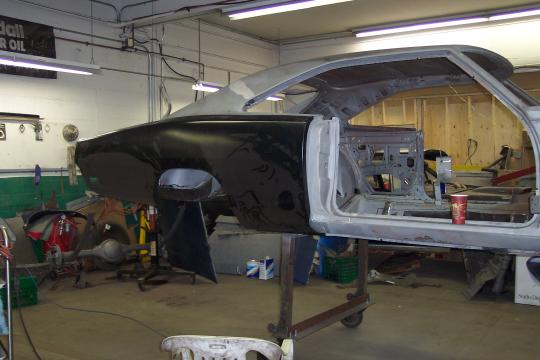 Driver side Inner Wheel house patched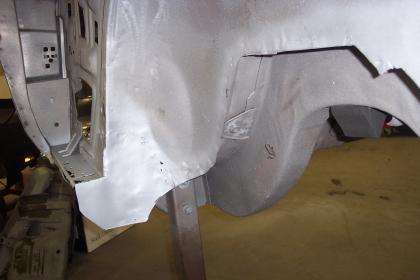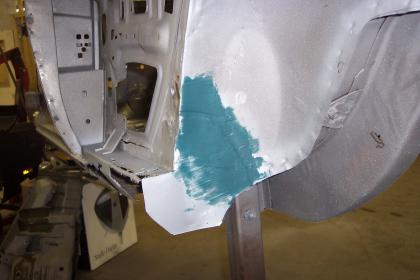 and the passenger side getting smoothed out with the good stuff...